Apropos of nothing, six flicks that involve the wholesale movement of unusual animals (typically elephants), originally told in the first book of the Bible, Genesis 5:32-10:1.
Mister Moses (1965)
Robert Mitchum as 'Joe Moses', a  con man blackmailed into relocating an African village before a flood.  'White Saviour' trope, or what?
Hannibal Brooks (1969)
Michael ('Calm Down Dear') Winner's WWII alleged comedy-drama stars Oliver Reed, as a British P.O.W. escaping Nazi Germany to Switzerland during World War II, accompanied by an Asian elephant (as you do). FFS. 
The Last Flight of Noah's Ark (1980)
A past his prime pilot and a full time bore, Noah Dugan (Elliott Gould) is offered a job flying a cargo of animals to a remote South Pacific island aboard an old B-29 bomber in this Disney stinker.
So, thus  far we have Mister 'Moses', 'Hannibal' Brooks and 'Noah' Dugan.
Outstanding.
Smokey & The Bandit II (1980)
This time Good Ole Boy Bo Darville (Bandit) has to deliver an elephant to the Republican National Convention in Dallas.
Smokey and the Bandit II (1980) - That's An Elephant! Scene (1/10) | Movieclips
Honky Tonk Freeway (1981)
Oddballs and zoo animals converge on the small Florida town of Ticlaw eager for tourist custom in John Schlesinger's box office bomb.
Honky Tonk Freeway (1981) Movie Trailer - Beau Bridges, Beverly D'Angelo & David Rasche
Ticlaw's main draw was a water skiing elephant.
Charming.
Operation Dumbo Drop (1995)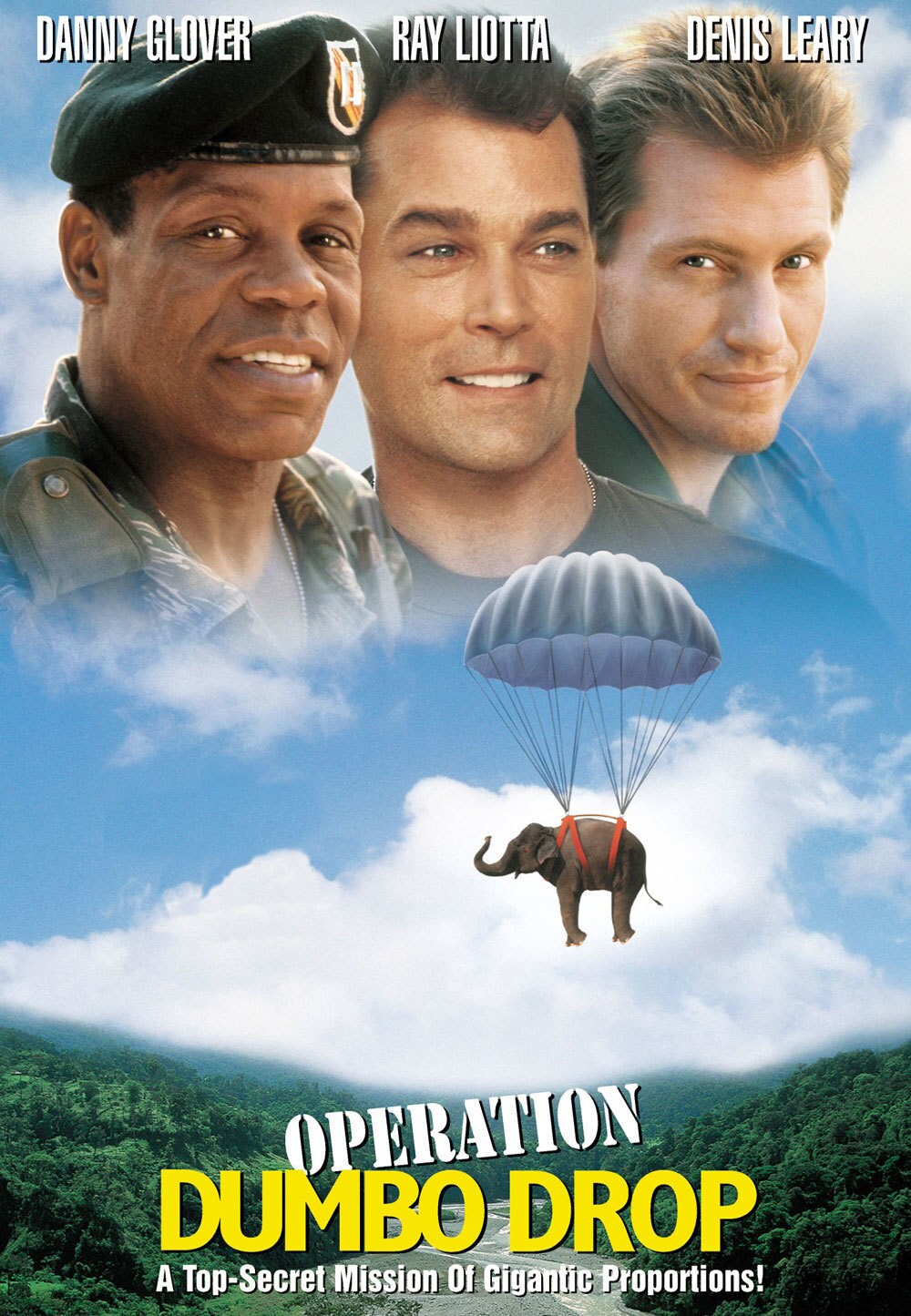 After Last Flight, another crappy Disney picture, with Danny Glover and Ray Liotta as Green Berets during the Vietnam War  who transport an elephant through the jungle to a Vietnamese village in return for a promise to peach (snitch) on the local Viet Cong. Apparently based on a true story.
Operation Dumbo Drop Trailer (HD)
Larger Than Life (1996)
Woeful Bill Murray comedy, about a road trip with the elephant he inherits.
Seriously, The Elephant Man (1980) had more laughs.
Larger Than Life Official Trailer #1 - Bill Murray Movie (1996) HD
EXTRAS:
Somewhere Up In Heaven There's An Angel With Big Ears