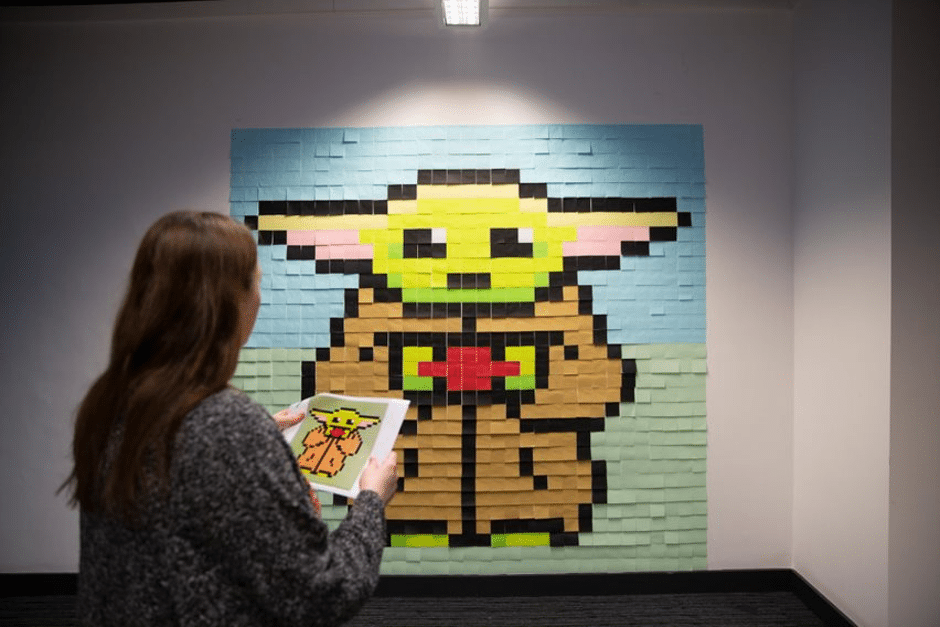 There's one character in particular from The Mandalorian who seems to have captured the hearts of Star Wars fans the world over. We are, of course, talking about Baby Yoda. Whether you're a fan of The Mandalorian or just an appreciator of the memes, you've no doubt come across this intensely popular character over the last couple of months. The world has gone Baby Yoda mad – and this Viking UK office staff is no different! 
Buzzing with excitement over Rise of the Skywalker last December, this post it note company created a number of Star Wars–inspired wall murals. The artwork was a huge success, helping to bring teams together and boost motivation as everyone got stuck into something fun and creative.  In anticipation of The Mandalorian's release in the UK, the Star Wars obsessed employees decided it was time for Baby Yoda to join the rest of the family. Armed with stacks of Post-it Notes, a camera, and a vision to bring Baby Yoda to life, they found an empty wall space and got to work… 
Stage 1: Planning and Preparation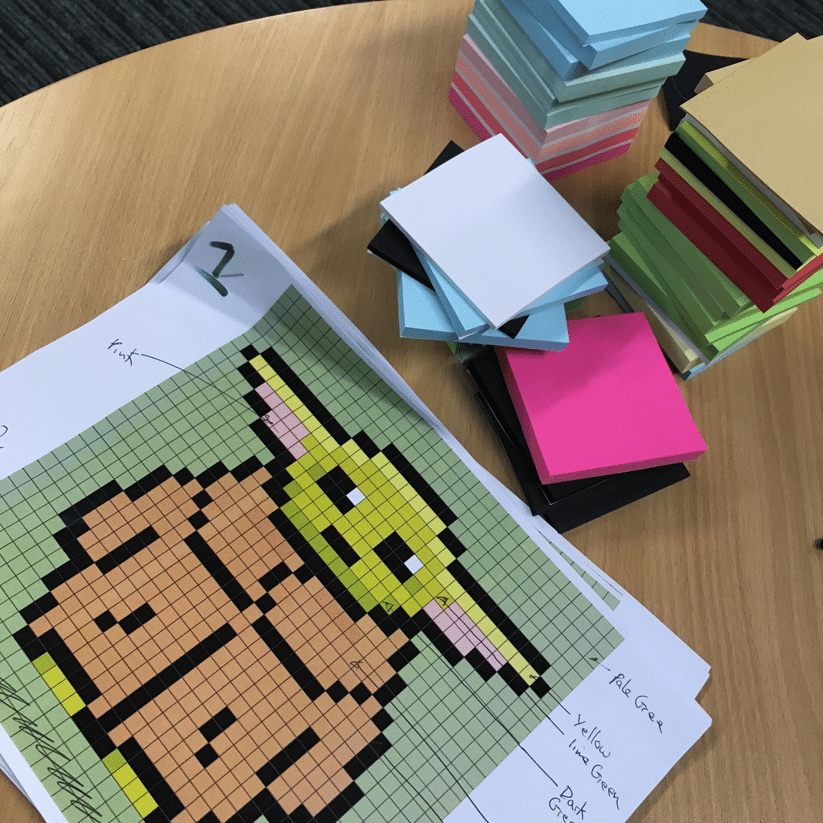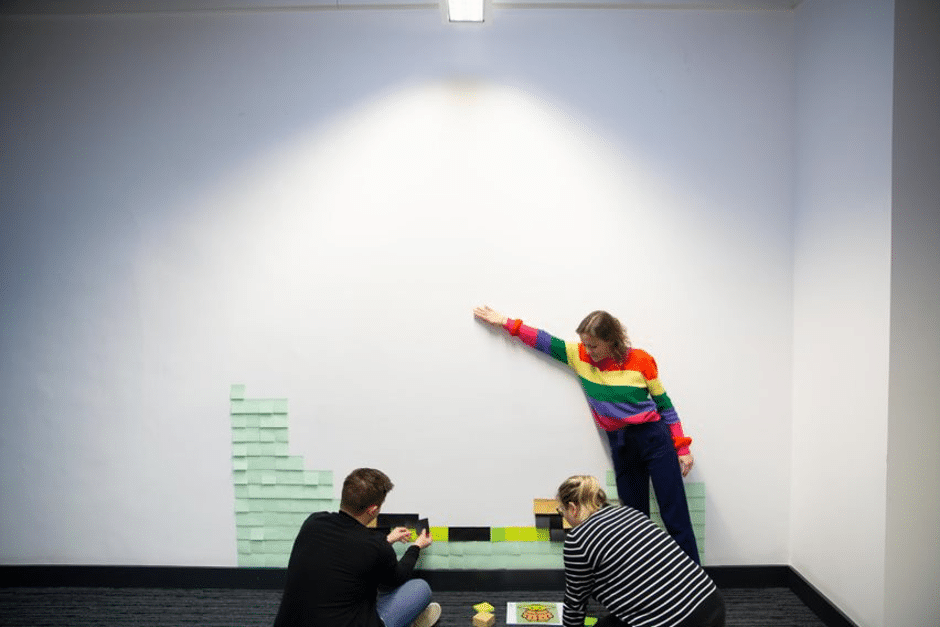 The first part of any project is planning. First, we needed to figure out how much space they had to work with. Then they created an icon style, pixel version of Baby Yoda. The finished design used a total of 1,023 Post-its to build, one per pixel. However, to make things a little more interesting, they decided to animate their finished design. By making slight changes to the wall art such as adding a cup and creating small movements, then photographing their efforts at each stage, they could create a moving GIF.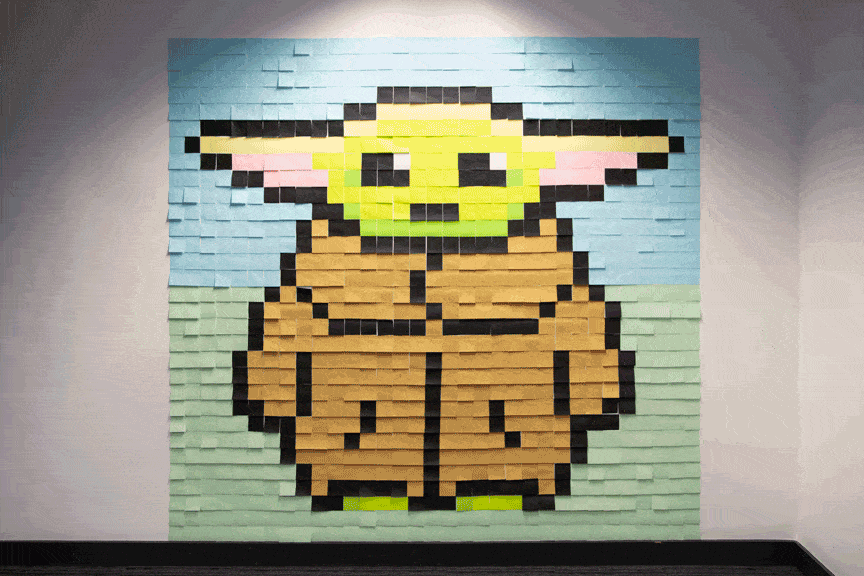 Stage 2: Bringing Baby Yoda to Life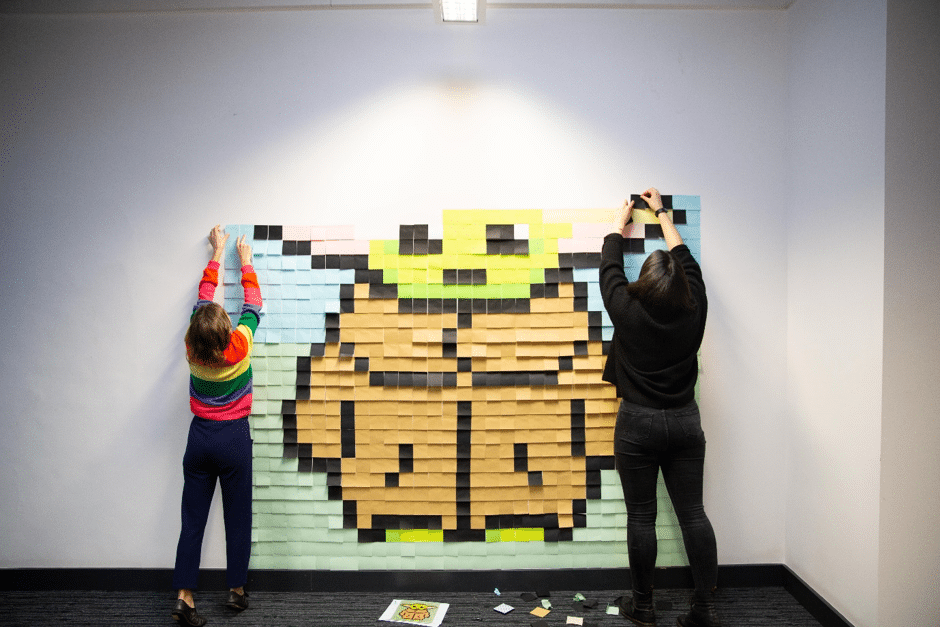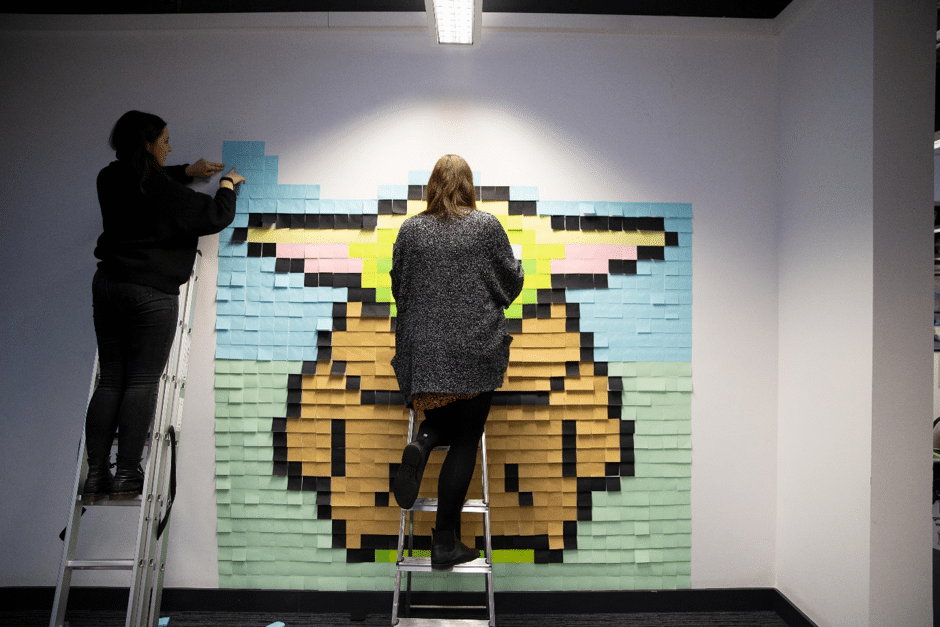 12 members of staff came together to make the concept a reality, dipping in and out of the build when they had spare time.  The initial build tooktheir team 4.5 hours to create, with the subsequent movements taking a further 3 hours.  
Stage 3: The Finished Product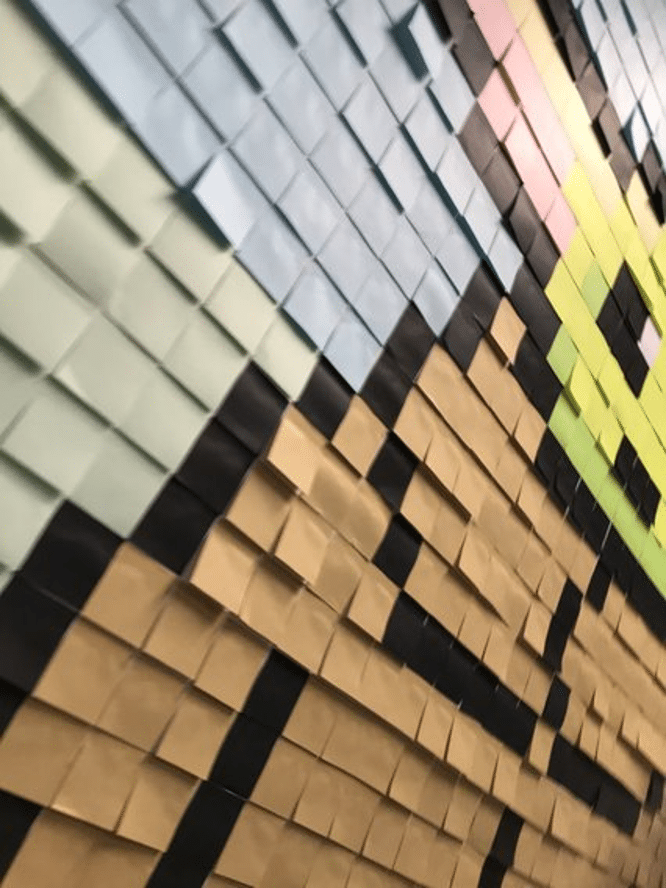 1,317 Post-it Notes and 7.5 hours later, and Baby Yoda was born. To see exactly how we did it and to check out the full finished result, take a look at the imagery and video below.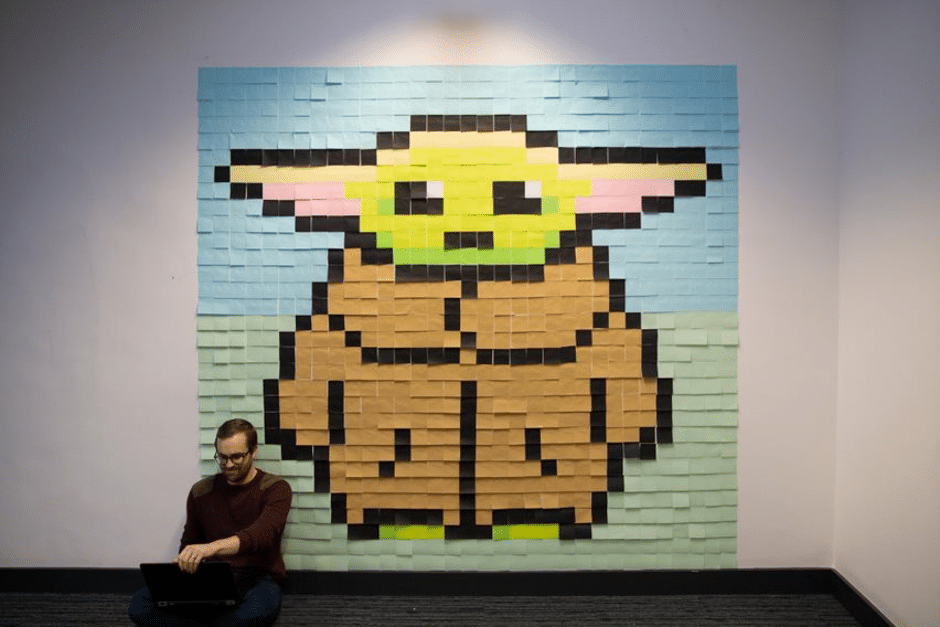 As you can see, the build was a great success and staff are loving their newest artistic addition to our office space. Share your thoughts on Baby Yoda with us on Twitter using the hashtag #VikingBabyYoda or visit us at @viking_chat, or let us know if you've ever created anything unique using Post-its or office supplies – we'd love to check it out!