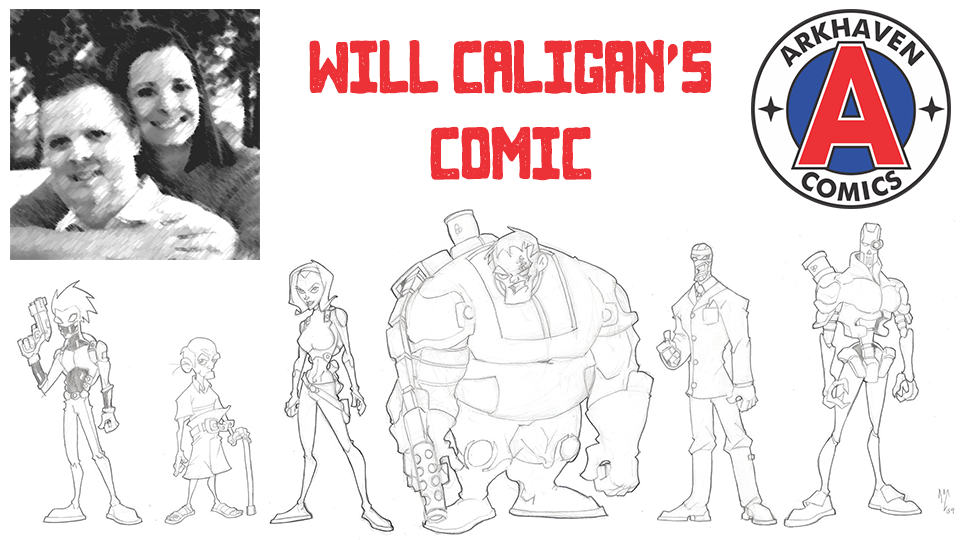 Will Caligan came to national prominence last week, as Megan Fox at PJ Media exposed that he was blacklisted as a comic artist because of stating his very reasonable thoughts against a male on male sexual assault that was in the media at the time. The outrage brigade went after him and took away his jobs as an artist, urged the blacklisting of him from other companies, and tried to defame and destroy him.
Whereas I'm a commentator for large media outlets, Will is just your average guy trying to make a living. Moreover, he's a disabled veteran who served America proudly, and is a true brave warrior. The fact that he would face this kind of discrimination is appalling and we must do everything we can for him. We cannot leave someone like Will behind.
And we're not. That's why there's a new crowdfund campaign to keep Will working in comics. Vox Day has donated any property published through Castalia House — backers choice, for Will to be able to draw via adaptation. As of this writing, it's already raised $42,600 for him. Moreover, comic legend, Chuck Dixon, creator of Bane for Batman, has donated his time in order to pen a script for Will to draw.
Please support this effort and help a great guy who's been blacklisted. There are only TWO DAYS LEFT!
=========================
Originally published here
Check out Jon Del Arroz's newest book, For Steam & Country: Book One, available on Amazon now and check his blog, The Writings of Jon Del Arroz.
Follow Jon Del Arroz on Twitter @jondelarroz