He won't make it for Pride Month (wait — is it really "he"? Do I have the correct pronoun?), but coming this September is Marvel's latest attempt at woke pandering, Web-Weaver — a "not-so-mild mannered Van Dyne fashion designer [who] after getting spider powers, shows everyone a very different kind of Spider-Slayer," according to ScreenRant.
Web-Weaver will debut in Edge of Spider-Verse #5.
"Since the Spider-Verse's introduction during Dan Slott's epic run [chee-yeah, RIGHT!!!] on Amazing Spider-Man, the community of Marvel's multiversal spider variants has grown more diverse across lines of race, ethnicity, ability, age, and gender," writes ScreenRant's Jonathan Jones. "It's long past time that the LGBTQ+ community gets to be represented there more and more. That's what makes the news about Web-Weaver's debut so exciting."
Writer Steve Foxe announced on Twitter he had "the huge gay honor" of co-creating Web-Weaver with Kris Anka. Both Foxe and Anka are members of the LGBTQ community.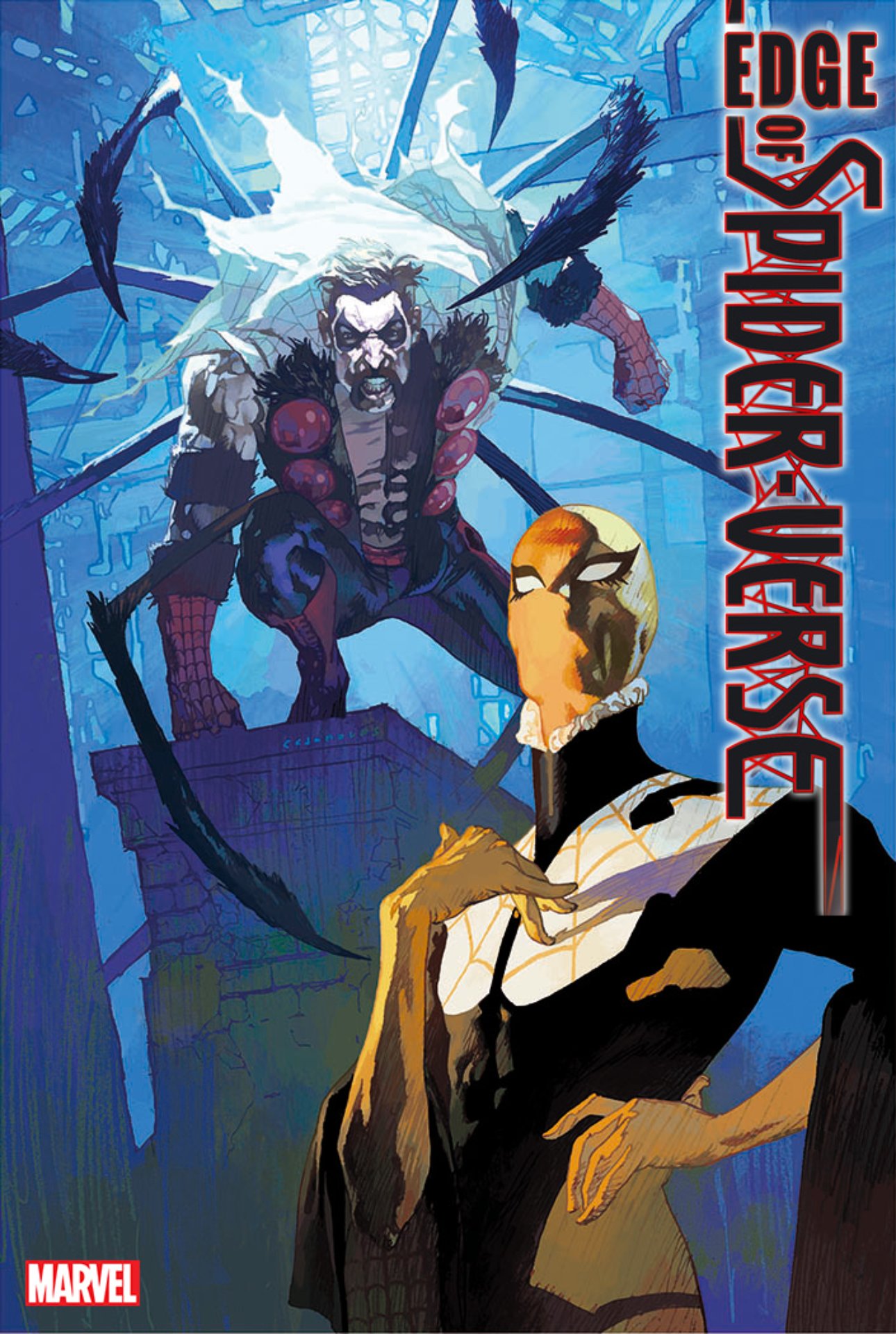 "Something I realized immediately when conceiving Web-Weaver is that he can't — and shouldn't — represent ALL gay men," Foxe continued. "No single character can. His fearlessly femme identity is central to who he is, but it's not the STORY…which you can experience for yourself in September!"
Anka said that "from the jump, I looked at a lot of [designers] McQueen and Mugler for this as inspiration. I cast a wide net for the original designs while also looking at new and unique spiders that [Foxe] has recommended, which eventually paired down to this look."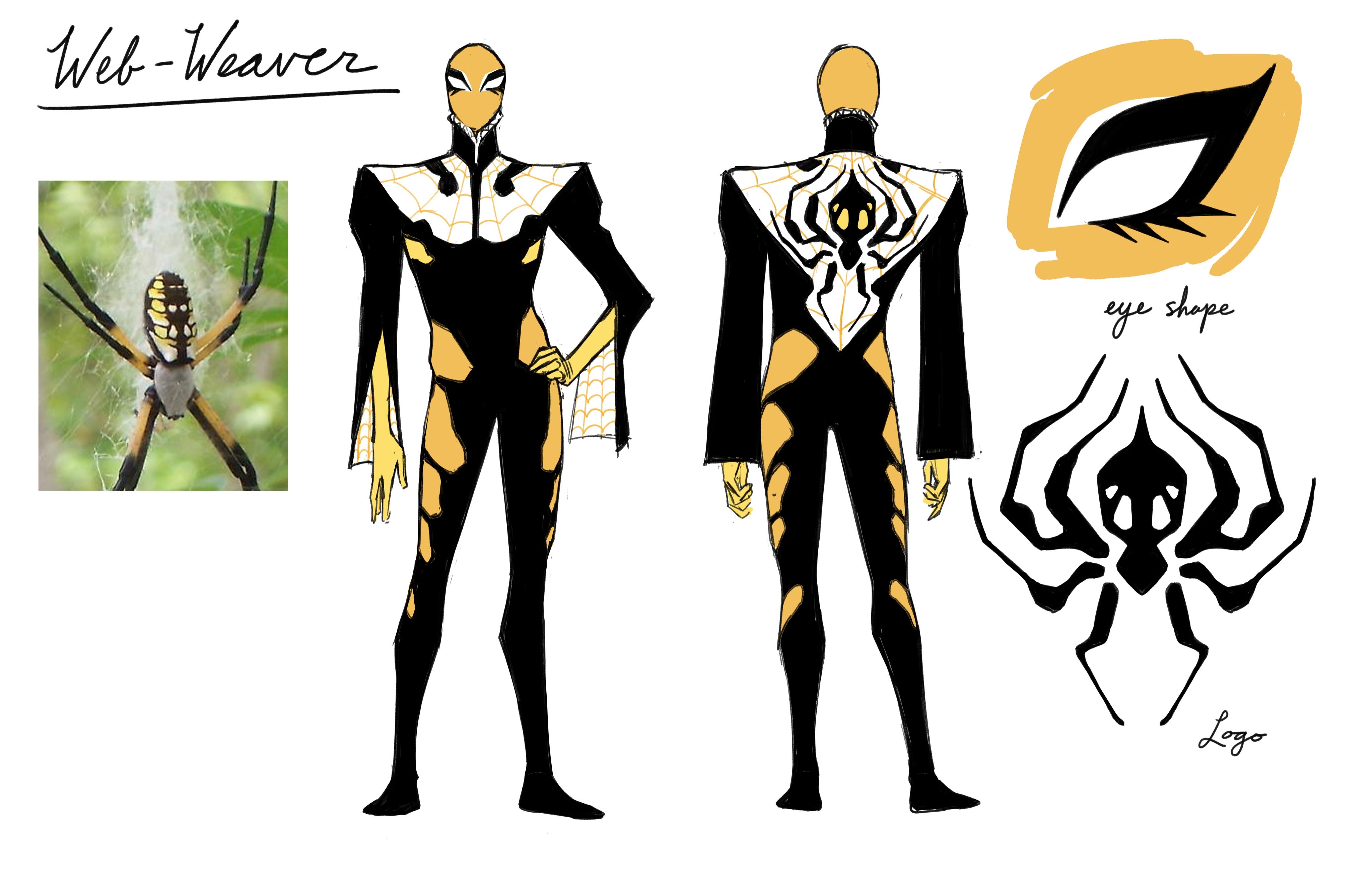 Kraven the Hunter in the background of the cover is now called Hunter-Spider, by the way. 
CBR reports Dan Slott, Phil Lord and Christopher Miller co-wrote the issue, along with art by Bob McLeod. Edge of Spider-Verse is a five-issue series by Slott, Mark Bagley and others which also features alternate universe Spider-characters Spider-Ham, Spider-Man Noir and Spider-Mobile.
Although Foxe made a few announcements about the character and issue on Twitter, he's not a fan of the medium:
I've only ever had three career goals:

-Be happy
-Do the best work I can
-Write the X-Men

Now that I've done that last one, it's pretty clear the first two aren't viable with regular Twitter access, so I'm switching this account to book announcements and release updates only. pic.twitter.com/stZEeNdTdb

— Steve Fo🅧e Updates (@steve_foxe) June 29, 2022
I know many peers of mine have had it way worse for just EXISTING in comic spaces, but I refuse to have my career defined by having to valiantly weather hordes of bigots for…what? A hell site with no correlation to sales?

Keep it. I'll be off writing and petting my dog.

— Steve Fo🅧e Updates (@steve_foxe) June 29, 2022
Speaking of bigots, Dan Slott has now protected his Twitter account:
ScreenRant's Jones is really pumped for Edge of Spider-Verse #5: "The End of Spider-Verse might be coming soon, but here's hoping Web-Weaver is only the first LGBTQ+ Spider-Man, not the last."